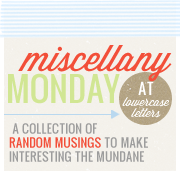 AM-BA-GAS
For starters, my small group at church had a creative dessert making battle and I mustered up all my creative juices and made hamburger cupcakes. I know that sounds gross. I made cupcakes that looked like hamburgers. It really takes closing your eyes to eat or else your brain might get real confused. Evidently, I'm the only one that got the weirdness memo because most people just made absolutely delicious desserts in beautiful trifles.
Nevertheless, here they are:
It's basically, vanilla cupcakes cut in half, with the tops off chocolate cupcakes in the middle. And then green, red and yellow icing for the lettuce, ketchup and mustard. And sesame seeds on top are made of icing as well. I used my mom's awesome homemade buttercream icing recipe so they were pretty yummy!
CHOOSE YOUR BATTLES
This next subject needs a little introducing. I am blind as a bat. I got glasses in first grade and I've been wearing contacts since 7th grade. My eyes still get worse and worse every year when I go to the eye doctor and I imagine, at the rate I'm going, I'll be blind by the time I'm 40.
My precious mother has a motto in parenting... "choose your battles". She decided, it was okay to let me pick out my own glasses when I was six years old and it was okay to let me have blue hair in 10th grade. On other more important things she would lay down the law. Many of you have heard about the awful glasses that ruined my elementary school years, and I'm finally breaking out the pictures to prove it. If you can't tell, they are kind of octagonish on the sides and the top is tinted blue and the bottom tinted pink. Please don't copy these and send them to Ellen for her bad, paid for photos contest.
2nd grade
3rd grade





If you think these are bad, you should see 4th grade. I had bad glasses
and
a ridiculous haircut. But I need to save some shred of dignity so that one will stay in the back of my mom's closet. A the end of fourth grade (long after school pictures were taken), I upgraded to wire rims. PURPLE ONES. Yeah.
Father's Day Late
I was being slack last week and missed out on a great father's day post, so in order to recover from my glasses pictures, I thought I would share this cute picture of me and my daddy!