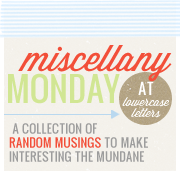 A couple of weeks ago I had a yard sale/craigslist sale.
As you probably know, I like to purge my house every six months (sometimes every 6 weeks depending on my mood!) to get rid of things that are sitting around not being used and taking up my valuable closet space. When I was working full time, this meant a carload to Miracle Hill Thrift Shop or Goodwill, but since, this time, I had a lot of nice things that I wasn't making use of anymore, and since I no longer have a full-time income, I thought we could make some extra money and have a yard sale. After the sale, Miracle Hill came and picked up the rest of the little stuff so we could feel good about making some cash and still donating a LOT of goodness to charity.
I may have gotten a little carried away when I took my kitchen table to the driveway, that day. When I'm purging my stuff, selling something doesn't mean you get to buy another, better version of whatever-it-was. It means, this is something I don't need. (And honestly, for me, it feels REALLY good to let go of stuff) We can have sit down meals in the dining room.... we've probably had two meals at that table in the last 4 years. Why do we need 2 tables, when we only use one?
With the $100 I earned from selling that table, I was able to buy my daughter 2 pairs of much needed shoes for the fall and winter along with some diapers and wipes and some cash to spare (thanks to super cute and inexpensive shoes at Target.) In the end, it doesn't quite seem like a fair trade... kitchen table = shoes and diapers ...but these shoes are much cuter than any table.
Speaking of cute... my nephew, Micah turns 5 this week and we had the pleasure of attending his Star Wars themed birthday party in Nashville this weekend.
She was a natural with the light saber.
This little one, is always smiling!
Having our entire family together also meant yearly family photos since this is most likely the last time we'll all be together until Christmas. So we take a Christmas card picture for my parents (via tripod + me running back and forth ten times trying to get all 6 kids to look at the camera where there is no actual person) and then take a few of each of our families. Miraculously, a success!
Times like these remind me of what really matters. The truth is, I have more than I'll ever need. I still, even after my constant purging, have more than I should have. I want more than I should. At the end of the day, if I am stripped of every earthly thing, I am still blessed. If I cannot find complete satisfaction in the love and grace of Jesus Christ, that surrounds me as an ocean with no land in sight, then I don't
know
Jesus.
Over the next few weeks, I'm going to dig deeply, and probably cry my way through writing some blogs about people I love, that have shown me what loving Jesus really means. Stay tuned. This is what matters.